Tools Of The Trade: Textures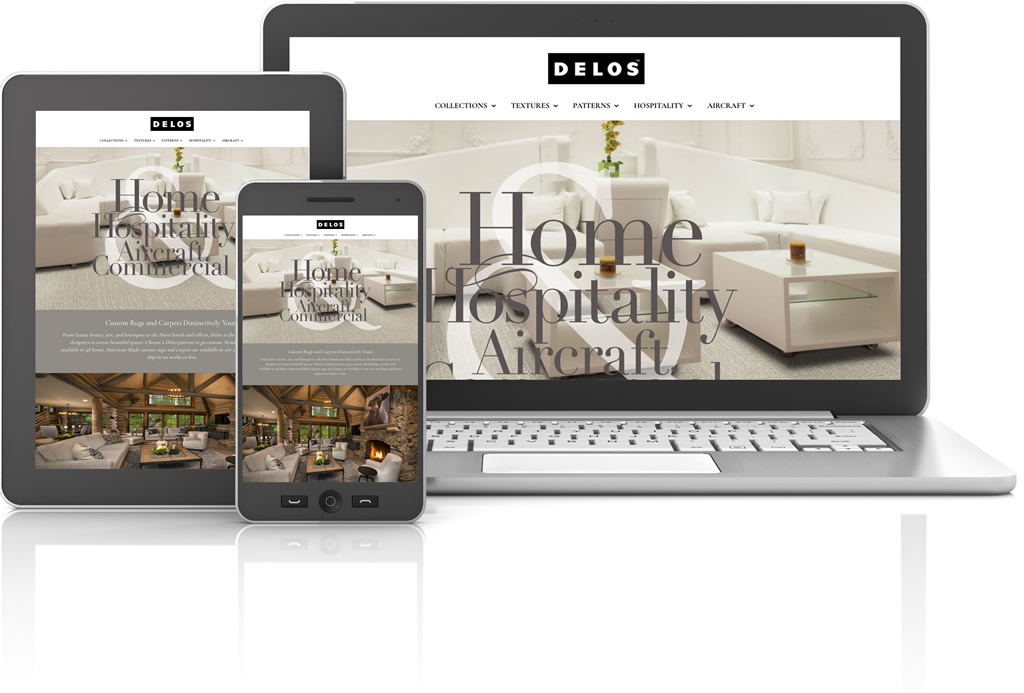 The Delos Website
TheDelosCompany.com
is your greatest resource for all the latest from Delos. From newest collections, texture, constructions, and inspiration to color options, videos, and catalog downloads, the best tools are just a click away.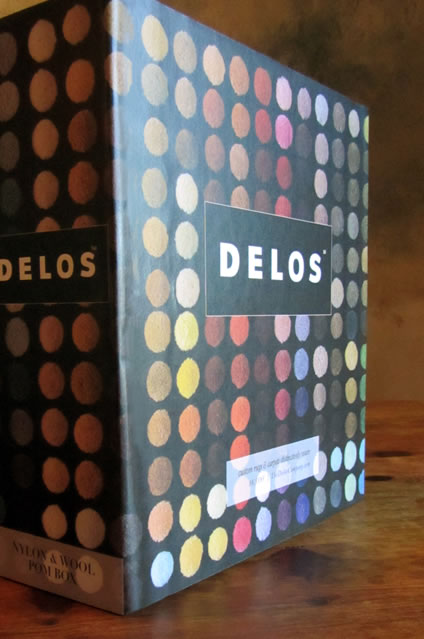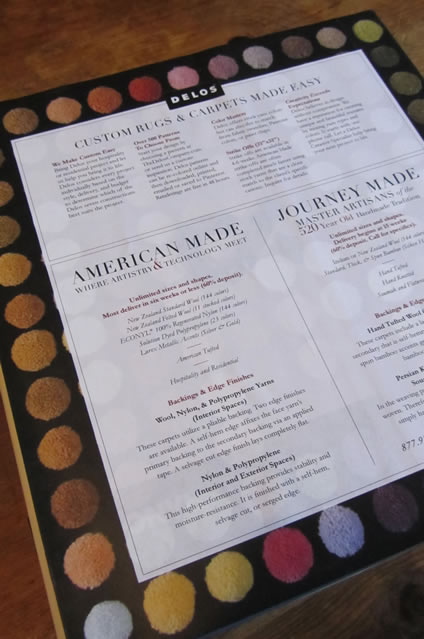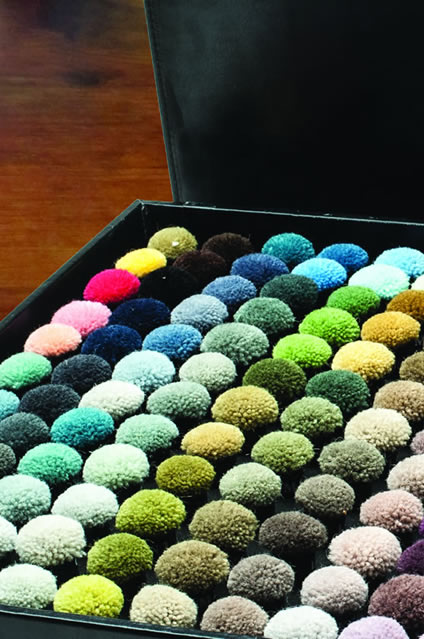 Architectural Pom Folders

Make Project Planning Easy

The Delos Architectural Pom Folder features 144 wool and 144 nylon pom samples. Use the wool poms for planning large and small felted dyed carpets. It fits nicely on a shelf but even better on a tabletop for presenting to clients. The price of the pom folder will be rebated from your first order.
To order, call us at 877.988.5595.
$229.00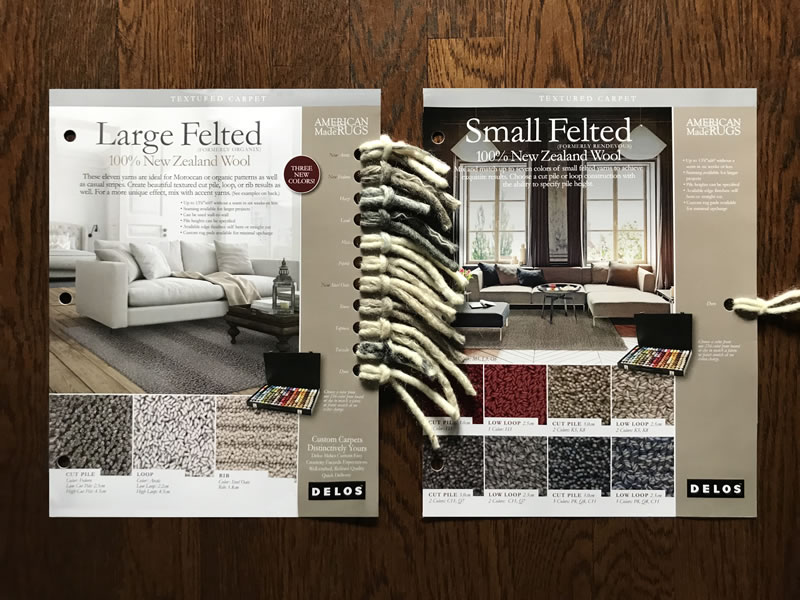 Large & Small


Felted Yarn Cards

Delos large and small felted yarn cards offer colors at a glance. Whether your client is mixing string yarns or dyed yarns, photos will inspire and yarn samples make the specifications easy. To order, call us at 877.988.5595.

Free!
Three

Sample Boxes Make Selling Easy.

Delos textured carpets sell best when real samples can be seen and touched. Sample boxes make the sell professional. Sit it on a library shelf or on a desk. The photography on front and back is choice. The price of the sample box will be rebated from your next order. To order, call us at 877.988.5595.

$89.00

Large Felted New Zealand Wool Textures

Large & Extra Large Felted New Zealand Wool Textures

Small Felted New Zealand Wool Textures