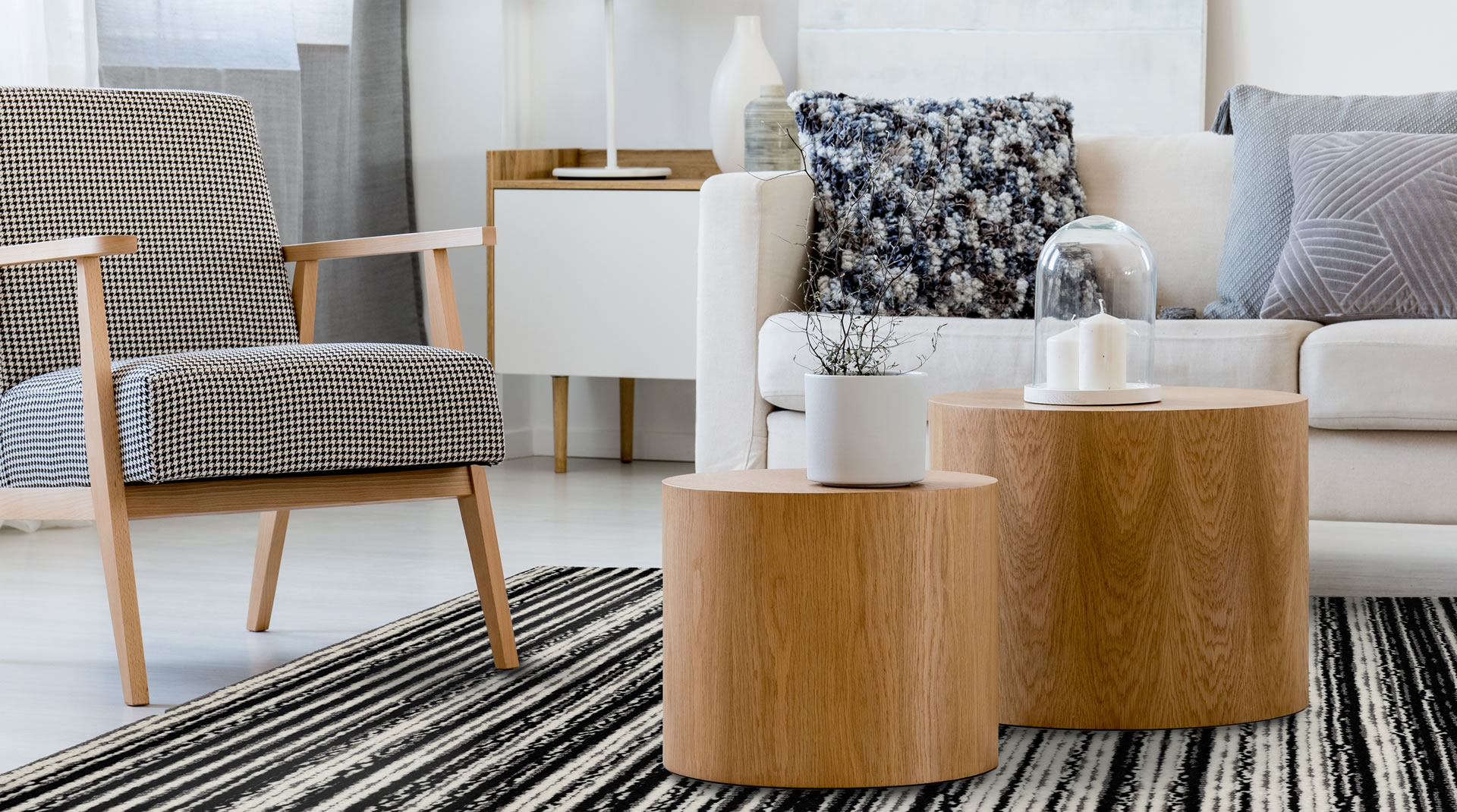 Black and white never seem to go out of fashion. The monochrome palette is a staple of every designer's portfolio of ideas. Likewise, black, white, and gray yarns are foundational to the Achromatic Collection.
Trend-proof Modern Spaces With Rugs that Pop. Achromatic Ships in Approximately
6 Weeks.
The American Made Achromatic Collection removes color so texture becomes the focus. Large felted, small felted, and Indo Striae yarns are beautifully tufted in a variety of constructions with edges that are finished in a European cut. Enjoy the freedom from color or build on the simple scheme by choosing colors from the 144-color 100% New Zealand wool poms. Delos can also dye to match. Order any shape up to 13'6"x60' or 15'6"x40' without a seam.
Band Together: Haze LP, Q10 Black LP, & Snow LP, Large Felted NZ Wool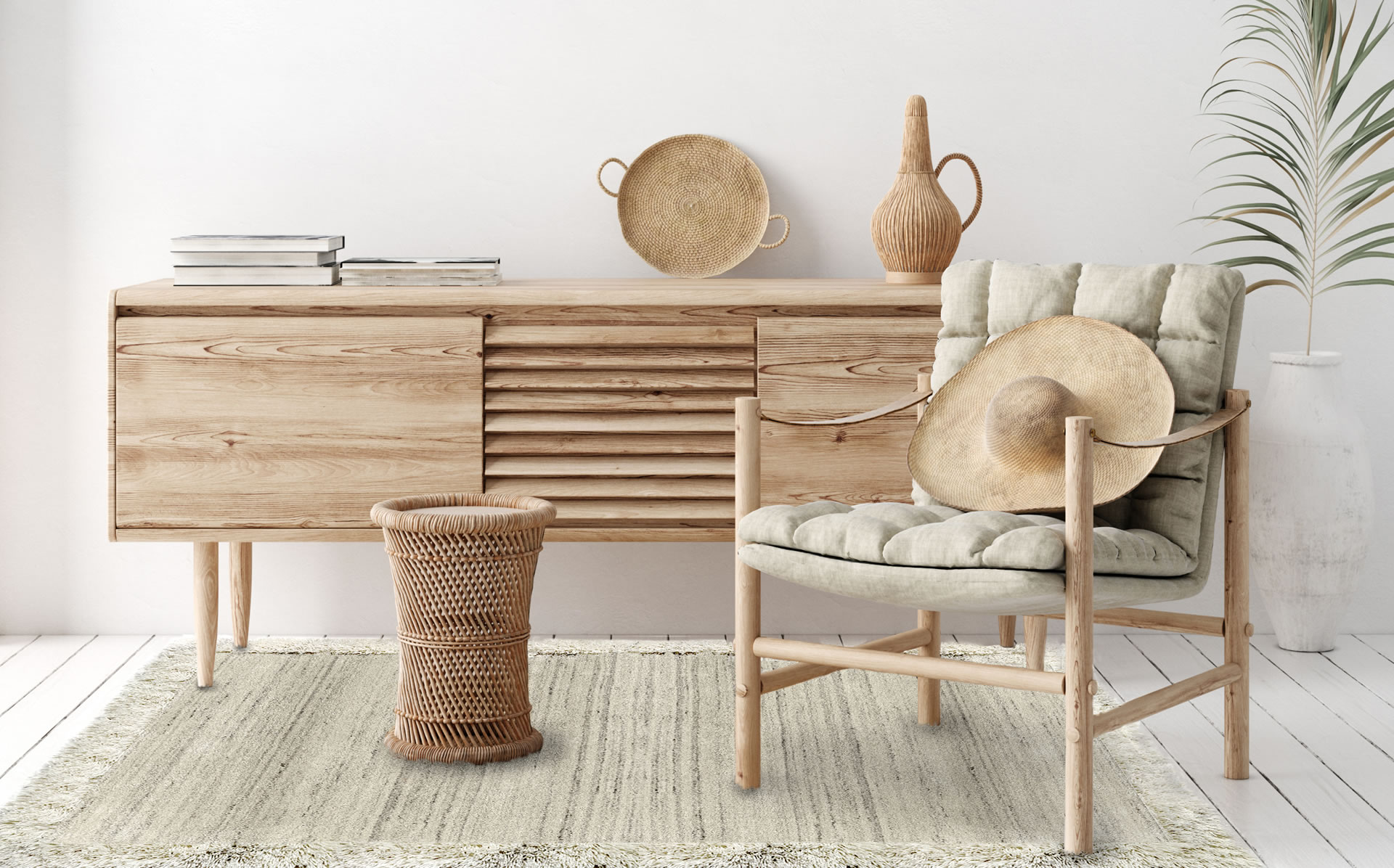 Blynken: Blend of Dove Small Felted NZ Wool CP & Indo-Striae CP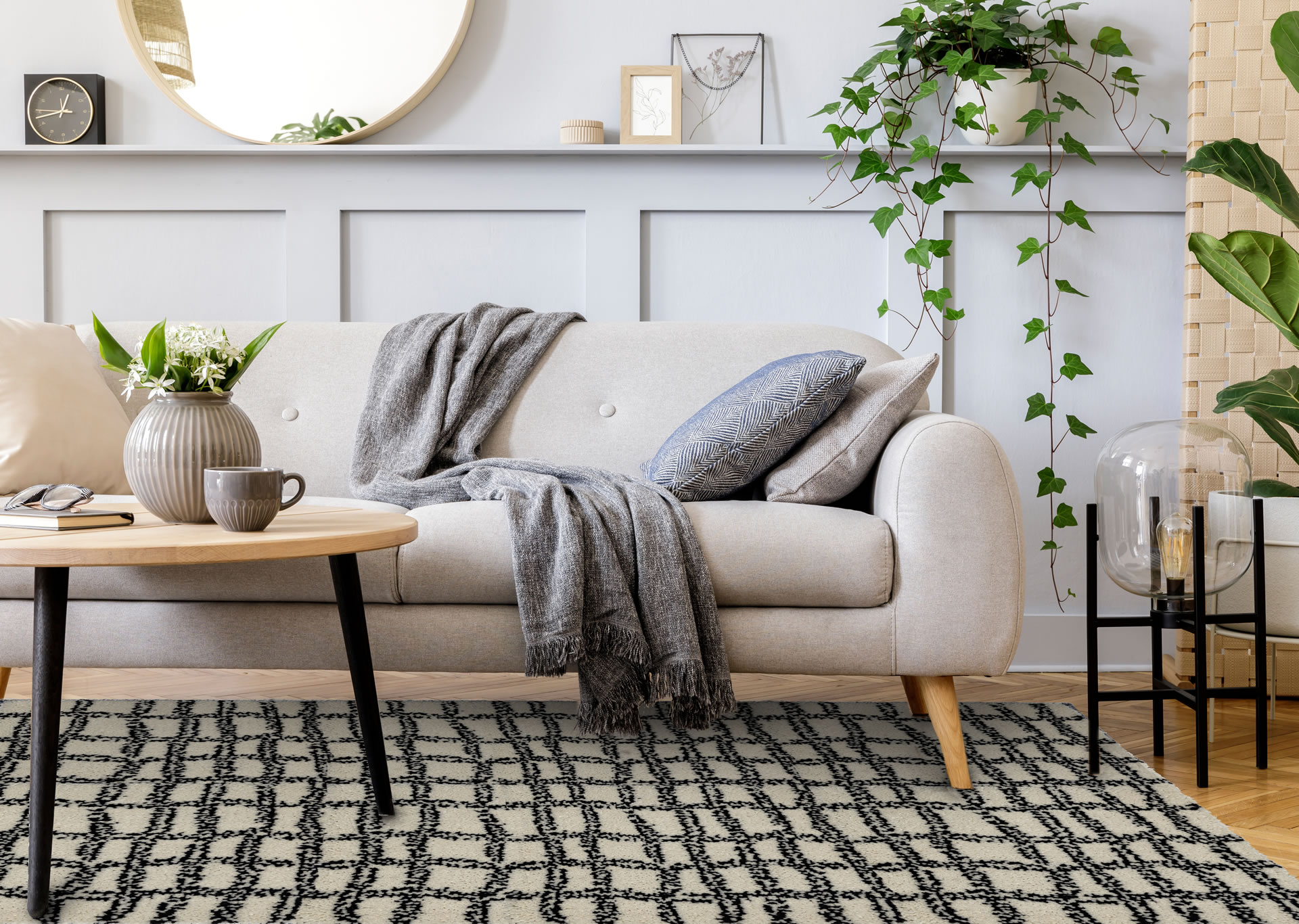 Living Off The Grid: Dove Small Felted NZ Wool CP, Q10 Classic NZ Wool CP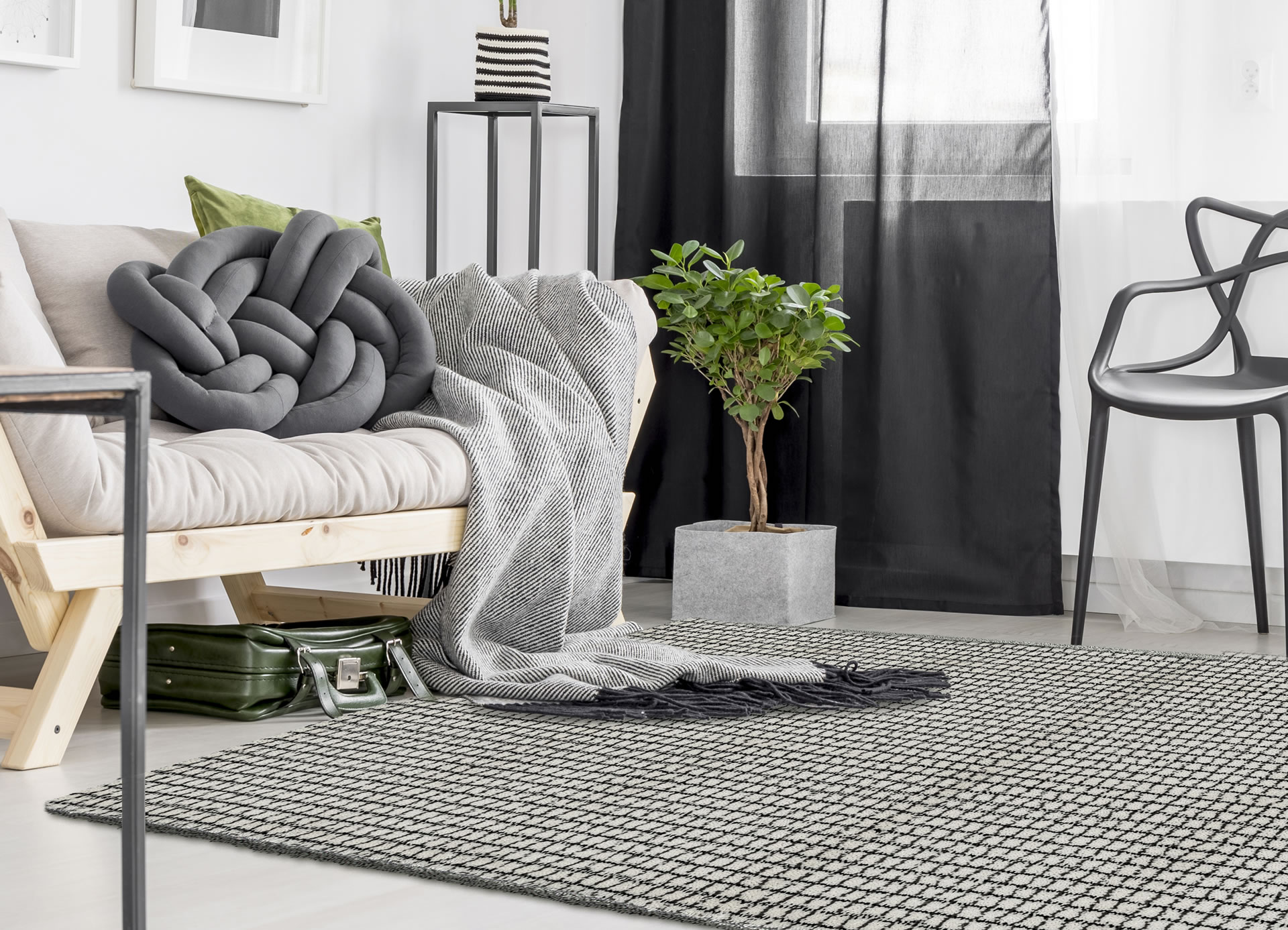 Nexus: Dove Small Felted NZ Wool CP, Q10 Black Classic NZ Wool CP OT, C11 Charcoal Classic NZ Wool CP OT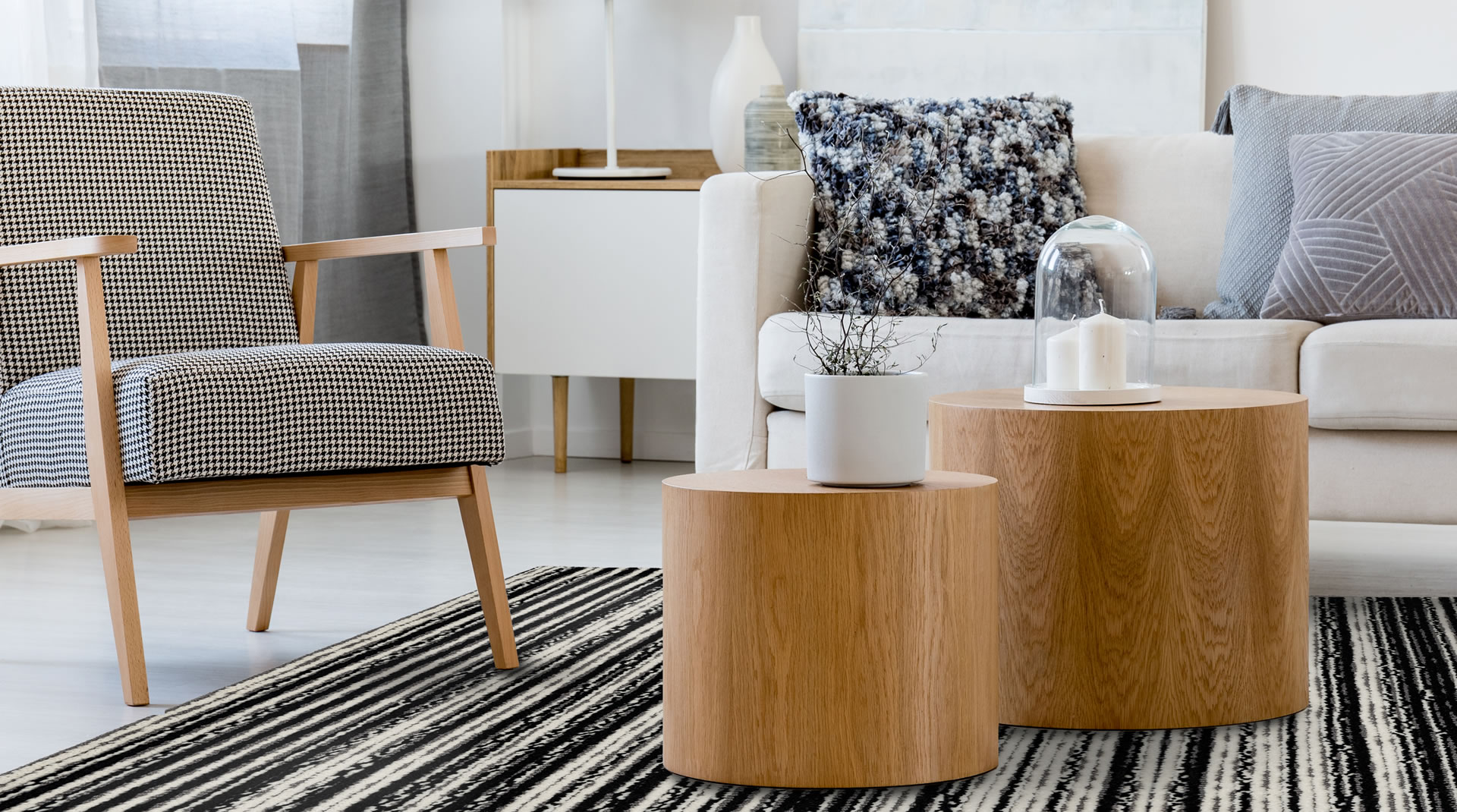 Nod: Dove Small Felted NZ Wool CP, Q10 Black Small Felted NZ Wool CP, & C11 Charcoal Classic NZ Wool LP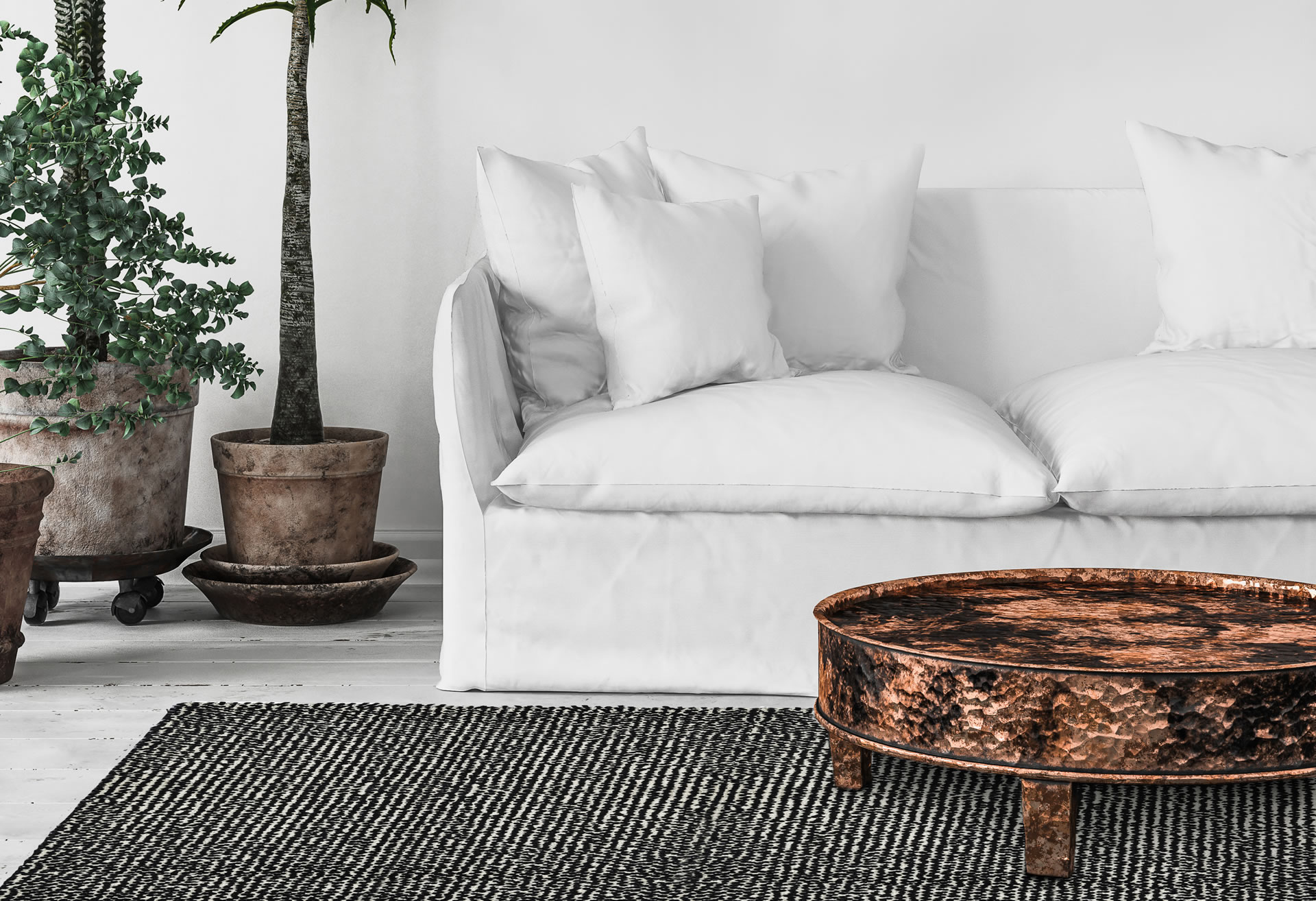 Peeper: Q10 Larger Felted NZ Wool CP & Dove Small Felted NZ Wool CP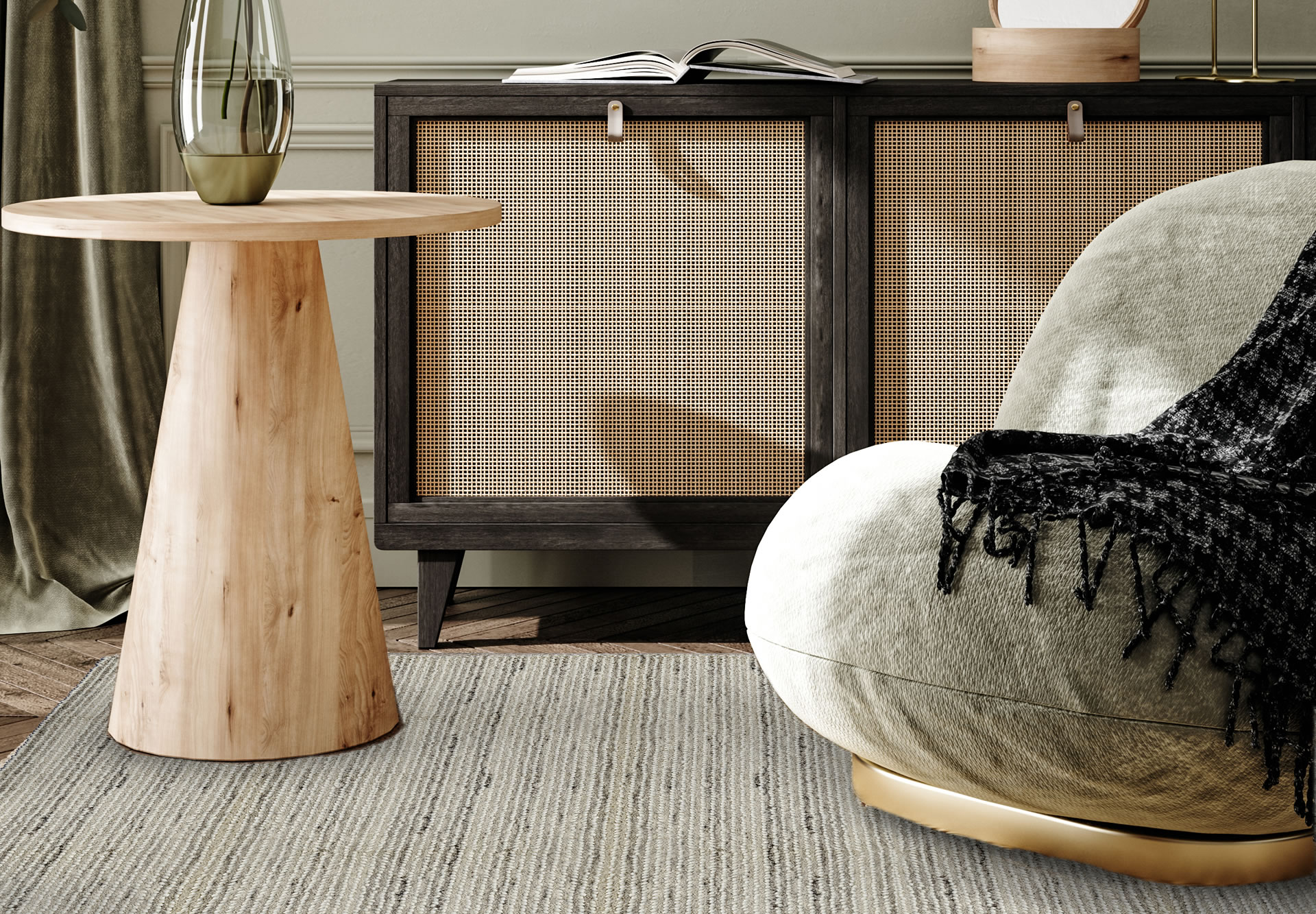 Rogue: Alabaster Larger Felted NZ Wool LP, Undyed Indo-Striae CP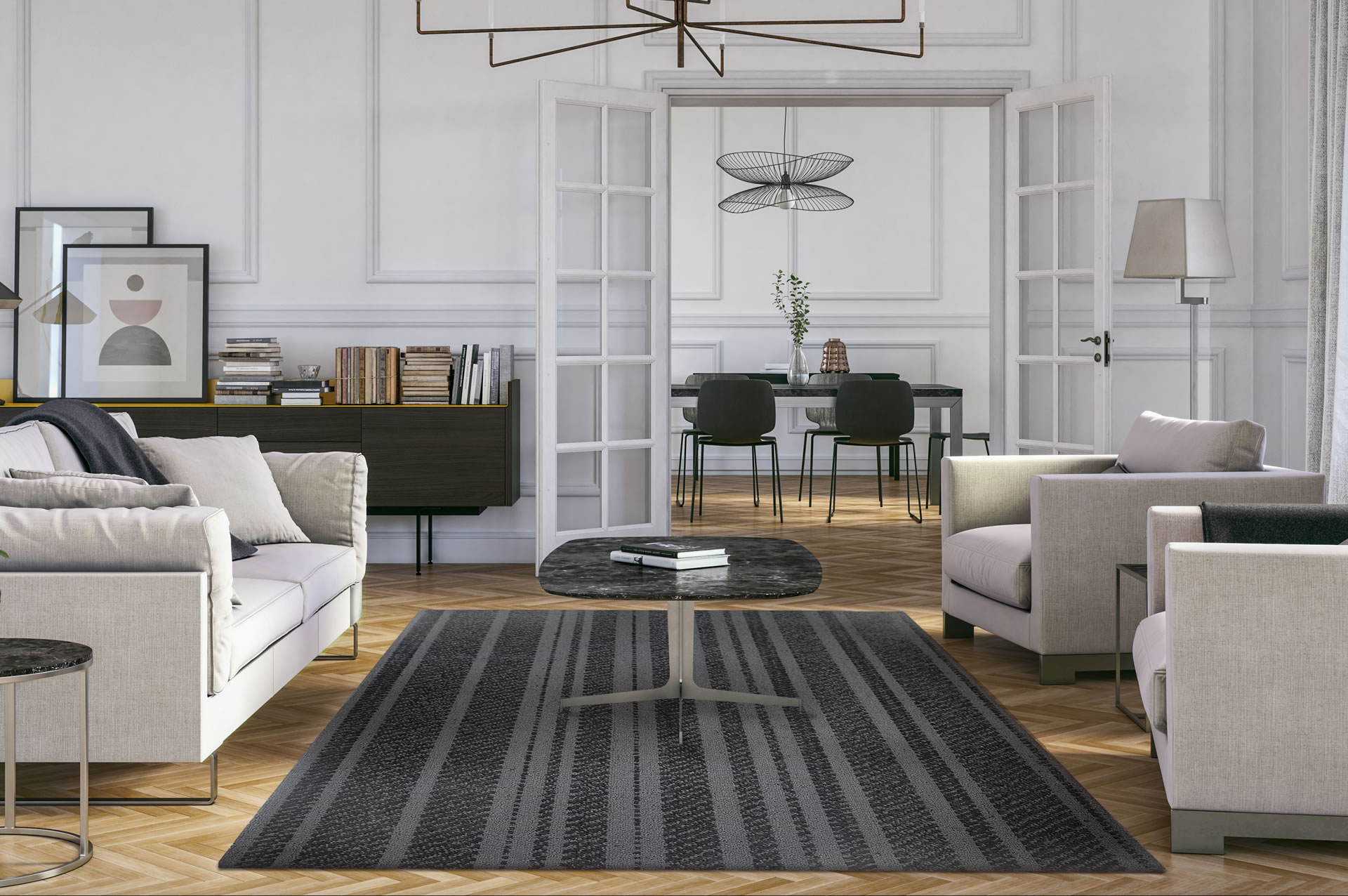 Straightaway: Q10 Black Larger and Smaller Felted NZ Wool Cut & Loop Tonal Pattern