Delos Nylon Rugs Made From Regenerated Nylon
For the first time, stain-free rugs don't have to come at the expense of the environment. Delos offers luxury custom rugs made from ECONYL® nylon which enjoys maximum cleanability, wear and tear resistance and the comfort of knowing that these rugs are made from 100% regenerated nylon.
ECONYL® yarn is made from fishing nets, spent carpets and other nylon waste that has been collected around the world. For every 10,000 tons of ECONYL® nylon produced, 70,000 barrels of crude oil are saved and 65,100 tons of CO2 are avoided.
Regenerated Nylon
Stain Resistant
Bleach Resistant
Wear Resistant
Endlessly Regenerable

Solution dyed nylon is ideal for rich saturated color and is known for its ability to perform for the price. ECONYL® nylon is made from 100% reclaimed waste and is infinitely recyclable meaning you can create new products without ever needing new resources.
In Stock ECONYL® Nylon Colors
EN010, EN911, EN201, EN099, EN232, EN333, EN001, EN020, EN213, EN007, EN318, EN327, EN033, EN383, EN055, EN100, EN302, EN337, EN307, EN311, EN011, EN901, EN308, EN309, EN009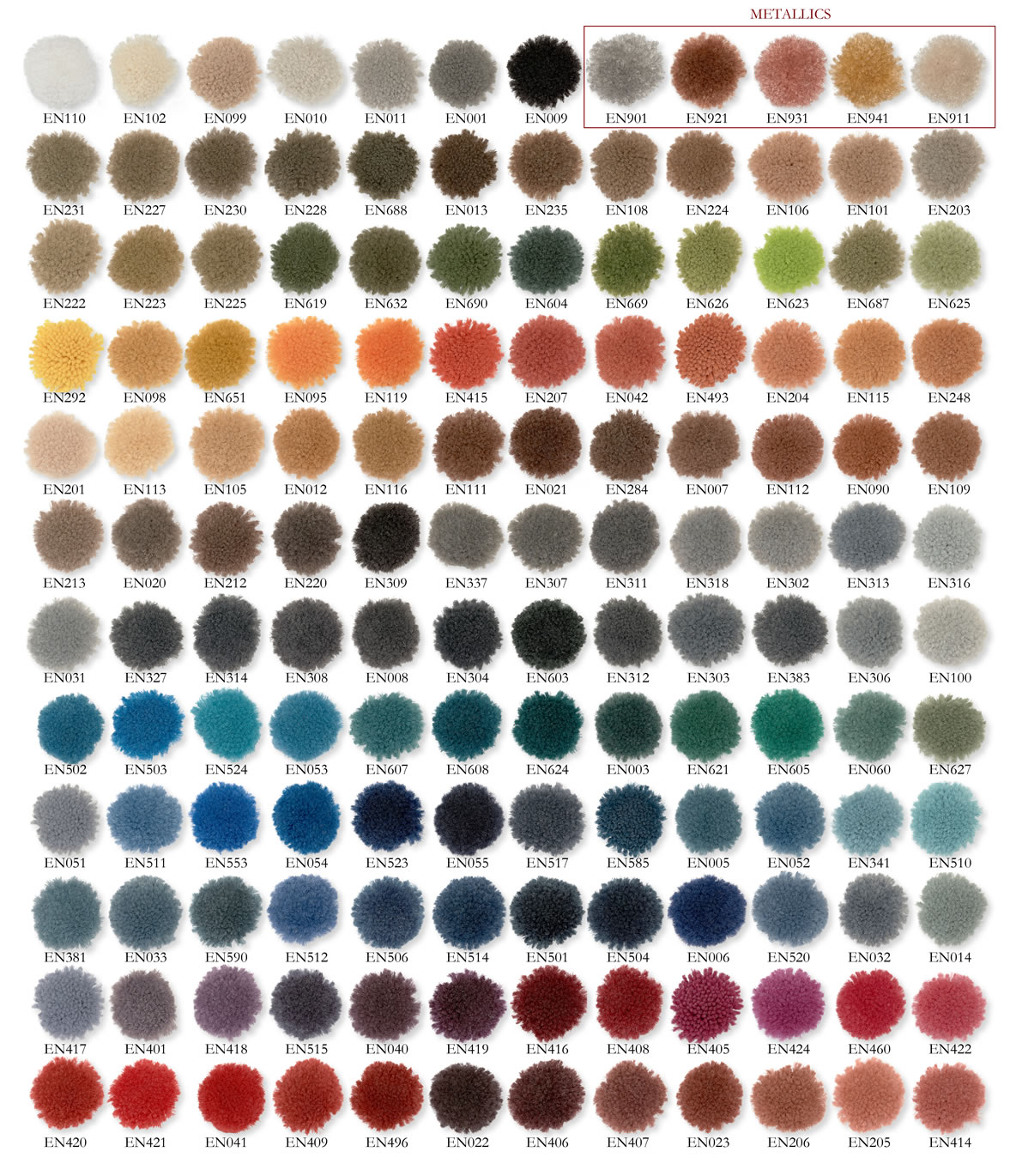 FREE DOWNLOAD
Full a full spectrum of color specficiations, download the ECONYL® Color Toolkit.