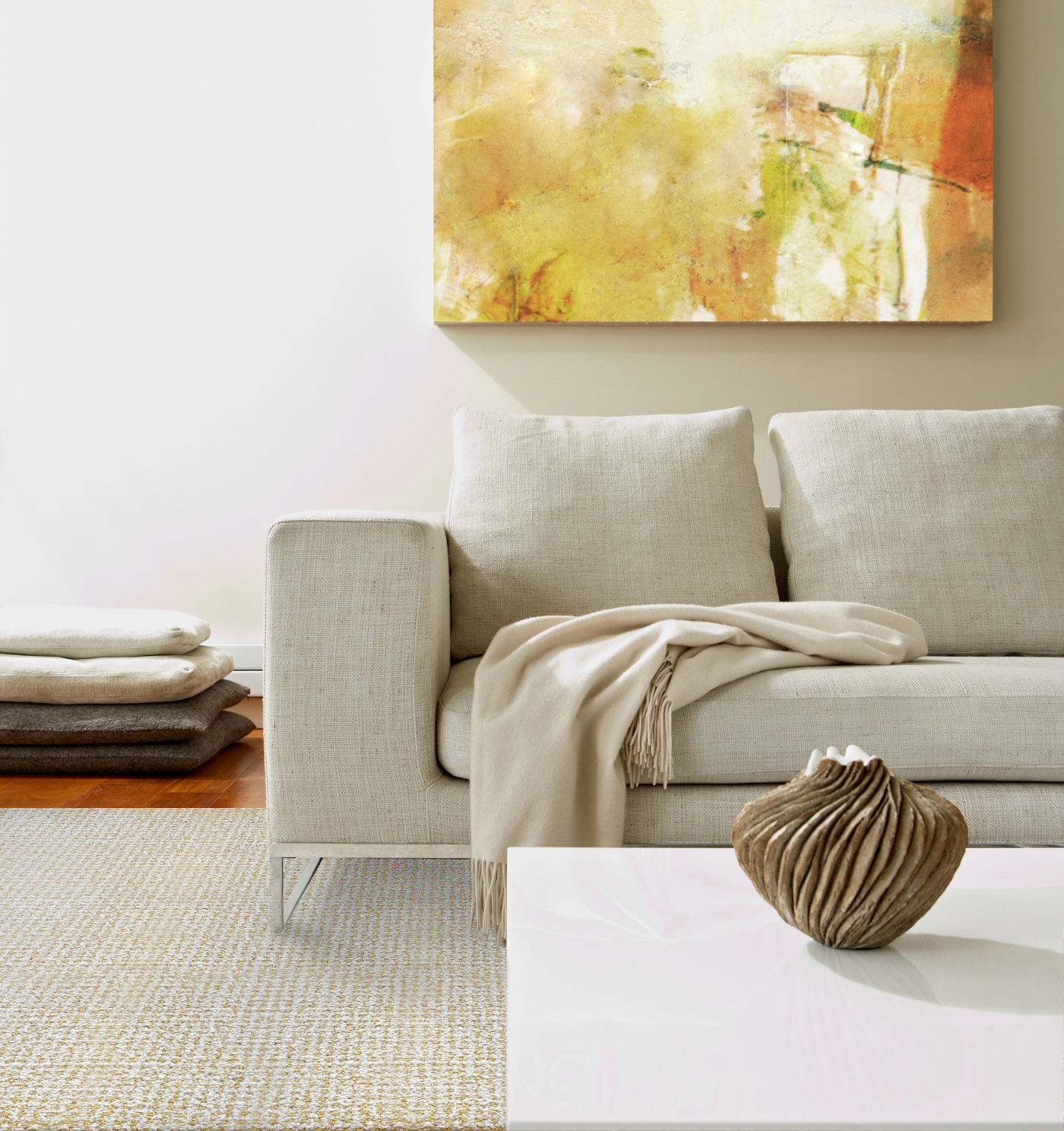 To Maintain Your Delos Rug,
Please Refer to the Following
Care Instructions.
WARRANTY Delos has a lifetime warranty against manufacturing defects. A manufacturing defect occurs when an error is made on the manufacturer's part in either the design or improper production methods to cause the custom rug not to wear as intended.
RUG PADS The use of a high-quality rug pad prolongs the life of your rug, serving as a protective buffer against everyday degrading friction. Rug pads additionally provide nonslip grip, cushion, and facilitate airflow. Delos cuts rug pads to size/shape less 1" all of the ways around and sells rug pads for indoor and outdoor use.
Moth Proofing Delos moth proofs wool during the dyeing process. Not all custom area rug companies mothproof, so this is worth verifying. Delos recommends additional moth proofing before a rug is going to be stored more than six months.
Basics Do not place house plants or dog crates directly on top of your rug. Over time, moisture will cause your rug to rot.
PROFESSIONAL CLEANING Professional cleaning of area rugs is suggested for long-term maintenance. To find a local service, visit RugCareSpecialists.org If you don't have a local professional cleaning service, visit DetroitRugRestoration.com, where you can ship your rug to be professionally cleaned and repaired.
CLEANING Use of Capture (CaptureClean.com) and a host dry cleaning products for ongoing maintenance and Folex for spots does not void Delos' manufacturer's warranty. Many cleaners strip the lanolin from the wool. These cleaners may initially treat stains, but in time will attract further soiling.
VACUUMING Vacuum your Delos rug regularly. Unlike many rug manufacturers, Delos honors the warranty when vacuums are used. Delos prefers Dyson (Dyson.com) and Miele brands (Mieleusa.com), as these vacuums have both extensive suction and HEPA filtering capabilities. To ensure a clean velvety finish on your area rugs, vacuum with your beater bar at the highest setting. Do not use the beater bar to vacuum felted rugs. This will unfelt the yarn.
LOOSE YARNS If loose yarns peak up upon vacuuming, trim even with scissors.
SHEDDING Wool will initially shed a bit more as loose fibers work their way out. ECONYL® nylon, solution-dyed polypropylene, and PET should not shed.
SPILLS When addressing spills, it is best to do so immediately, since the acid in pet urine can discolor your area rug. Blot the stain using cold water on a damp white cloth to prevent color transfer. Hot water will set the stain. Ice water on a moist cloth with Folex works well. Rubbing or brushing stains too hard will cause the pile to lay/look different and will cause felted wool yarn to unfelt.
FURNITURE INDENTIONS These are easily steamed out of wool rugs.
RECYCLING Stay up to date on how to recycle floor covering and locate local drop centers at CarpetRecovery.org