During my studies at SCAD, I was encouraged to forge my own design path for projects, was exposed to countless design mediums, and was equipped with valuable resources to excel in the field of textile design. Though I obtained a BFA from this renowned school and have become seasoned in my profession, I find it ironic how I have forgotten the most basic tools.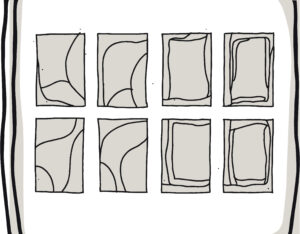 For the newest Delos custom rug debut, The Offset Collection, I started the design process by sketching thumbnails, which is something I hate to admit that I have not done in years. This exercise is so simple, efficient, and gratifying. Once the pressure is gone, and curiosity and play are ignited, putting pen to paper truly represents freedom. This is free-form design thinking at its finest
The sketch is an insider's look into the design process for this set of rugs. For the rectangular shapes, I began exploring the timeless concept of a bordered rug and found myself challenging the idea of where these defining lines should start and stop. By offsetting the key design elements, the entire rug becomes a modernized canvas with a nod to the past. I added shifted lines and infused classic colors with pops of on-trend tones to add a contemporary flare.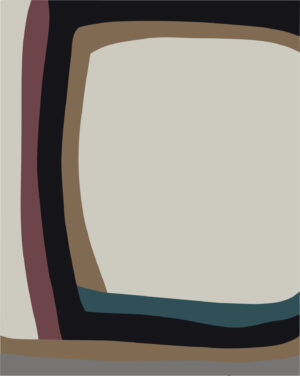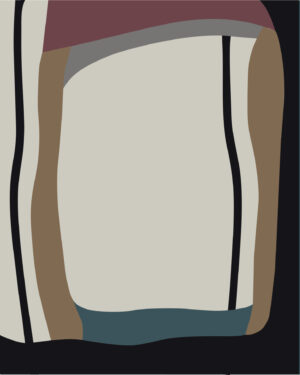 The same color palette is seen in the circular rug. Creating a juxtaposition of soft and hard lines was the focus for this design. While the primary shapes within the design have hard angles, the overall bounds of the rug soften its appearance.
As consumer demand grows for high quality products, so does the need for long-lasting textile design. While Delos has been known to provide solutions for large rugs, we also assist with the design process from concept to the finished piece. Our design team is eager to work with you on your next project, sketching ideas, and making your rug unique. Contact us today to get started.